How To Choose a PCB Manufacturer?
26 March, 2022Posted by Sivaranjith Sivaraman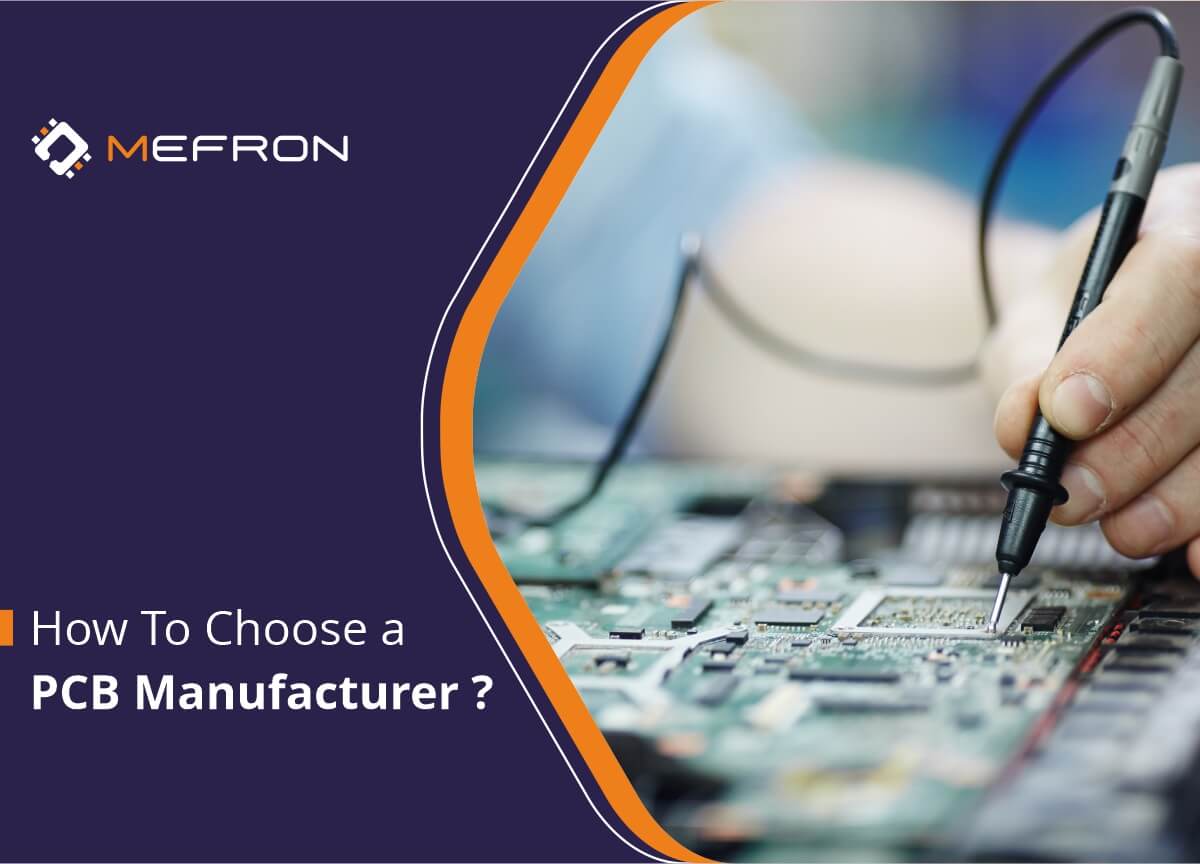 The printed circuit board (PCB) is the foundation of any electronic device, regardless of size or application. Ultimately, a PCB interconnects the entire circuitry of an electronic device. Hence, the PCB defines the device's performance, quality, size, and capabilities. And PCBs are available in different operating ranges, kinds, layers, and levels of complexity. This is why PCB fabrication has become so critical in electronic design and manufacture.
Most big electronics firms outsource their PCB production to experts in the area. And there is a lot of PCB manufacturers out in the market, which makes choosing one difficult. This blog will help you sort through your issues by highlighting some of the key elements to consider when choosing a PCB manufacturer.
---
Factor to consider while choosing a PCB manufacturer:
Those looking for a PCB manufacturer may already be aware of how tough it is to select one from a large number of options. Here are some technical factors that help you narrow down your process. Apart from the considerations listed below, we feel you should investigate the manufacturer's credibility under consideration.
---
Capabilities
You have to make sure that the PCB manufacturer has the capabilities to provide you with the PCB that you need.
---
PCB types
As an electrical manufacturer, you may require several types of PCBs at various points throughout your partnership with the manufacturer. Rigid PCB, flex PCB, rigid-flex, and HDI boards are among the several varieties. The choice will entirely depend on the design and complexity of your product.
---
Number of layers
The number of layers on a PCB is determined by the circuit's complexity, size, and impedance. Designers must assess if the manufacturer can deliver bare, single-layer, double-layer, and multi-layer PCBs by their specifications. The number of layer options varies for each type of PCB.
---
Via options
Inquire about the manufacturer's availability of blind vias, microvias, buried vias, and copper-filled vias. Make it clear that the most diminutive drill size they can use is more than 0.2mm.
---
Impedance control
For high-frequency ranges, impedance control is critical. Check with the manufacturer to see whether they provide controlled impedance modelling for reproducible high-frequency performance.
---
Other specification details:
Minimum drill size
Lines and spaces
Dill aspect ration
Outer layer trace and space
Inner layer trace and space
Minimum pad size
Minimum core thickness
---
Testing
Testing the manufactured PCB before delivery is crucial for ensuring the product is in working order and lowering manufacturing costs by preventing the fabrication of defective products.
---
Product quality
The manufacturer must be able to create high-quality items while complying with all of your certification requirements. You can request military-grade, RoHS-compliant, and other standard products. In that case, you should be aware of the manufacturer's Total Quality Management (TQM) and quality control circles (QCC) processes.
---
Price
Yes, you need the product to be affordable but without compromising quality. To begin with, you need to give the design and Bill Of Material (BOM) to the manufacturer to determine an estimate of the cost, and it may vary with bulk orders. You can choose the manufacturer only if they meet the quality standards and price.
---
Supply
It would be a plus if the manufacturer could drive a supply chain to deliver the product on time. Otherwise, you may need to hire a transportation service to pick up the product. PCB manufacturers provide supply chain management as an optional service, and if you already have an excellent supply chain, you can decline their offer.
---
Components procurement
Last but not least, component procurement is one of the most critical variables to consider when selecting a manufacturer. You may require special components from particular suppliers. Also, PCB manufacturers cannot always procure all the components in the BOM. You have to discuss both issues with the manufacturer, and it is your choice whether to choose them or not.
---
Conclusion
We hope the factors mentioned here will help you choose the PCB manufacturer. You can also opt for a manufacturer who could provide other related services such as plastic moulding, sheet metal services, designing, etc.
---
Mefron is a trusted electronic manufacturing service provider in India. We believe in quality and value-added products. We do all electronic manufacturing services with robust supply chain management to deliver the products on time. Do you have any inquiries or want to know what we do? Contact us: click here. It's our pleasure to hear from you.