Electronic Manufacturing Service companies - What do EMS offer to OEMs?
16 September, 2022Posted by Sivaranjith Sivaraman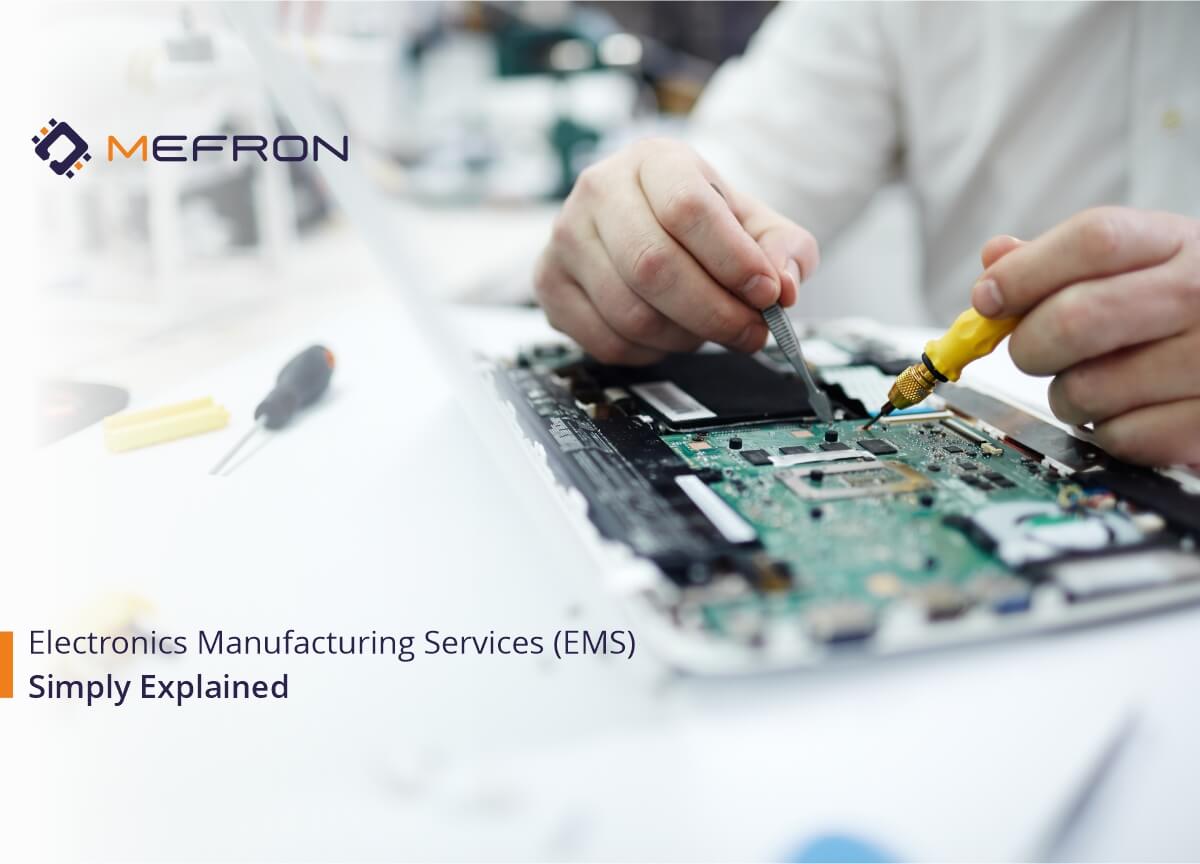 We are in a digital world where everything is digitalized and connected to electronic devices, including our daily activity monitoring. Everything from small wearable gadgets to sophisticated power electronics is now transforming at a fast pace. How does the electronic market get its pace? How do the next-generation electronics companies come up with new products this fast? The obvious answer is technology. Aside from that, there is the procurement of components and the manufacturing process. Unless these processes are fast, it will be difficult to cope with the speed of modern-day product manufacturing. This is where EMS (Electronic Manufacturing Services) companies come in. EMS helps OEMs accomplish their electronic product manufacturing goals by providing a wide range of services. We will look more deeply into this service in this blog.
---
Electronic Manufacturing Service
Electronic Manufacturing Services (EMS), also known as Electronic Contract Manufacturing (ECM), is named for companies that offer services for OEMs in electronic product manufacturing. Instead of outsourcing distinct tasks of electronic product development to a variety of specialists, it is essential to have a single team that performs all of the tasks of what is commonly called EMS. The services cover all aspects of electronic manufacturing, from designing, manufacturing, and shipping electronic devices. The main reason for using such an approach is that it delivers new products faster, cheaper, and better than ever before.
---
How does EMS help OEMs in product manufacturing?
Electronic manufacturing service companies can help you:
Design and build your products from concept to production.
Create prototypes that are used to test the design and functionality of your project.
Produce complex assemblies using cutting-edge materials and technology.
Conduct stress analysis on parts before assembly or use them in the final product design.
The EMS supplier can offer all the technology, tools, and equipment required to guarantee that the product is effective, affordable, and with little harm to the environment. They can also assist you with any environmental rules or compliance standards that might apply to your business.
---
Services offered by EMS firms
Design and Prototyping:
The PCB manufacturing process starts with the design phase, a crucial part of the overall process. The design phase includes creating schematic diagrams, circuit diagrams, and layout diagrams.
The PCB components are soldered to the PCB during the assembly phase. The testing phase confirms that all of the individual components work as expected.
Rapid prototyping is a technique that allows for quick and easy prototyping of PCB and new products by using 3D printing or CNC machines.
---
PCB manufacturing, assembly, and testing:
The actual process of PCB manufacturing and assembling involves manufacturing PCB boards, component assembly using SMT, soldering, and testing. The assembly process includes assembling the components, like resistors, capacitors, and diodes, onto the PCB. Then the PCB is soldered to traces in the soldering process. The testing process involves checking if the PCB works accurately and meets all specifications. Manufacturing also includes the plastic molding of electronic components.
Also read: All Design Files or Artworks Necessary for PCB Manufacturing
---
Cable and wire harness assembly:
EMS firms can't just print a circuit board and assume it will function as intended while manufacturing electronics. In a process known as wire harness assembly, the EMS company must ensure that the board is wired and connected to all required components. The various wires, cables, and harnesses needed for your project will be made and tested by a qualified electronic manufacturing service provider.
---
Product life support:
A product should be supported throughout the whole of its life and beyond. This is known as product life cycle (PLC) support. EMS firms, which are the actual manufacturers of the parts, evaluate customer comments and complaints and address the problems as necessary. This will assist OEMs in fixing product issues before they spread and impact the entire product line.
---
Takeaway
An electronic manufacturing service company can help an OEM build the right product for their needs. EMS providers offer OEMs a way to outsource all or part of the manufacturing process at a reduced cost. If you're looking for a company that can provide complete electronic manufacturing services, then you might want to consider Mefron. We offer all the services that an EMS firm should provide for industries. Check our services here: Click here